MAKING TOWERS AND ANTENNAS
Details

Category: Uncategorised
Published Date
Hits: 3969
Economic rotator made by junk yard components, cost will be abt. 100 €!
Direction indicator, 10 turn potentiometer!
Base bearings and saft to ground. Motor and gear turning
with tower.
Rotator with brand new components.
Chain drive between motor and gear.
I have made most of the rotators that way. Its reliable construction.
Motor driving realays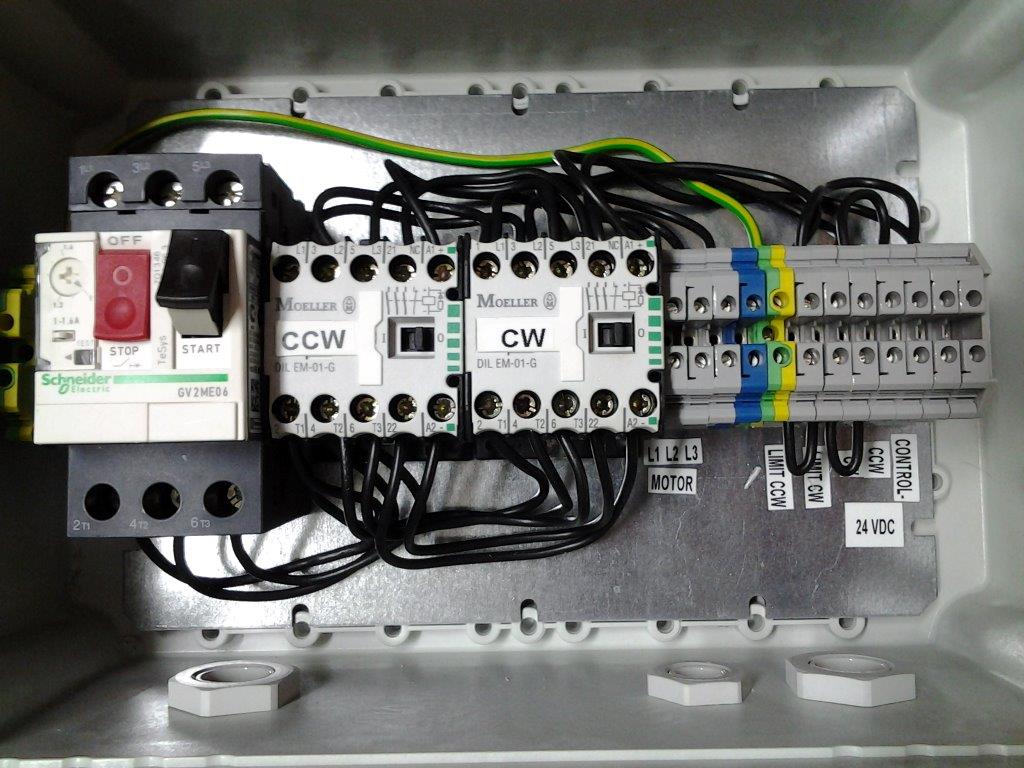 Top rotator